It is no new news that law firms have begun to adapt to new technologies, such as legal document management systems, with the help of Managed IT Services for law firms, as the demand for fool-proof and secure document management systems has been increasing. This is why legal document management software (LDMS) has recently seen a surge in numbers and applications to help law firms manage their cases.
This blog post will review the 10 best document management systems for small and big law firms and examine their benefits. If your law firm needs to understand how this legal document management software works and which one to choose, this blog post is for you. 
What Is Legal Document Management Software?
Any business that deals with a large number of documents knows how important it is to have a system for managing them.
Legal document management software is designed to help businesses organise and track their documents. This can include everything from client records to court filings. The software typically provides a central repository where all documents can be stored, making it easy to find what you need when you need it.
In addition, the software often includes powerful search tools that make it easy to locate specific documents. And since the software is typically cloud-based, it can be accessed from anywhere, making it an essential tool for businesses with remote employees. Learn More!
Key Features To Look For In The Best Legal Document Management Software
As the legal profession increasingly relies on technology, it is important to have reliable and effective legal document management software. Here are some key features to look for when choosing legal document management software:
Document & File Storage:

The software should provide a central location where all documents can be stored for easy access.

Document Profiling:

You should be able to set up profiles for each document using the software. This will assist you in keeping track of vital information, such as when the document was created, who produced it, and what type of document it is.

Full-Text Search:

This is especially valuable when files are received through email or transferred through cloud-based storage, for example, the file name, metadata, and content of documents.

Unique Document ID:

An efficient software has every document assigned a unique ID, which does not change with the change in the file name or location of the paper.

Document Check-Out / In:

With a decent system in place, you can check out a document and restrict others from changing it while the document is checked out to you.

Microsoft Office Integration:

Access documents from within Microsoft Office applications such as Word, Excel, and Outlook.

Document Version Management:

This system generates and tracks a new version every time a document is updated. You should be able to track various versions of papers easily to ensure you're working with the most recent versions.

Email Management:

The ability to quickly save email communications by topic is commonly done with an Outlook add-in.

Full Windows & Mac OS Compatibility:

Compatible with Native Windows and Mac support without the need for virtualisation software.

Practice Management Integration:

Integration with your chosen Law Practice Management software.

Geographic Data Redundancy:

The system ensures that the data is stored in multiple physical locations to make it readily available, even in a natural disaster. You should be able to look for documents using the program's search features so you can locate them with ease.

End-to-End Data Encryption:

The secure encryption of all data, both in transit and at rest, is at the heart of the data security system. The software should have security features in place to protect your sensitive information.

Backup & Disaster Recovery:

The software should include regular backups and a disaster recovery plan.

Multi-Factor Authentication:

MFA requires a second factor to log into the system, enhancing security and compliance.
Top 10 Best Legal Document Management Software For 2023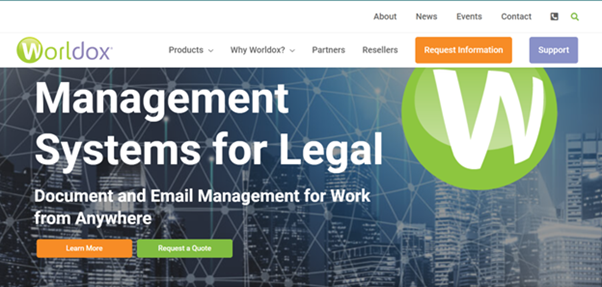 Notable Features: 
Quick and ease of access

Central location for all file types

Cloud server housing for all legal e-docs

Easy linking to local apps

Seamless communication infrastructure seeking patent

Secure access to any device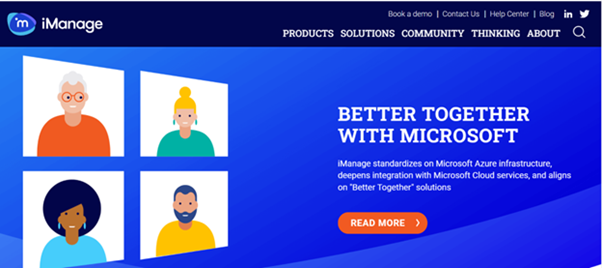 Notable Features:
Designed for law firms

Reduces delays and maximises productivity

Unified perspectives on all pertinent communication

Easy to search and locate all types of document

Use of AI and contextual search capabilities

Security to protect private information and adherence to compliance requirements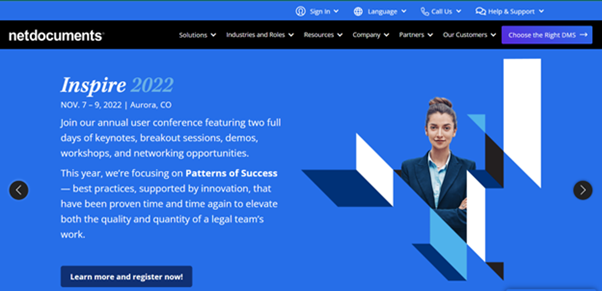 Notable features:
Automates legal documents

Full compatibility with other programs

Open APIs, prebuilt tools, and streamlined integrations

Developed for law forms with an interface that encourages widespread use

Unified, up-to-date system of record

Consistent User interface across all software.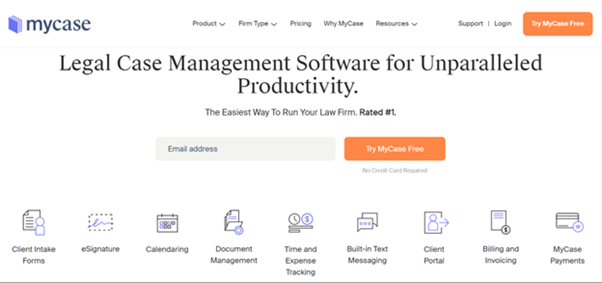 Notable features:
Increased output and streamlined operations for the team

Consolidated cloud database

Facilitates storing, editing, signing, and sharing case documents

Infinite space for data

Supports real-time collaboration like sharing, tagging, and commenting

Availability of pre-made templates

File syncing and document versioning features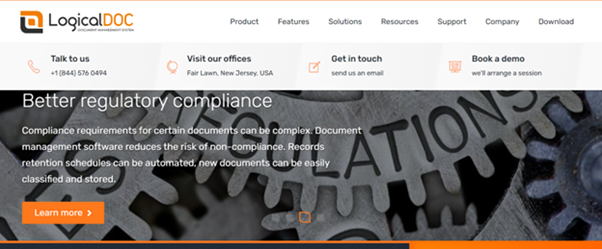 Notable features:
Automates workflow

Desktop and web browser versions of the application are available

Replaces paper forms to streamline data collection into electronic forms

Provides optical character recognition software to make the scanned document searchable

Custom organising feature for easy locating of the documents.
Notable features:
Cloud-based intranet, corporate portal, and lightweight DMS developed by Microsoft

Allows users to customise document organisation

It can be integrated with other Microsoft applications

It can be customised and configured for law firms easily.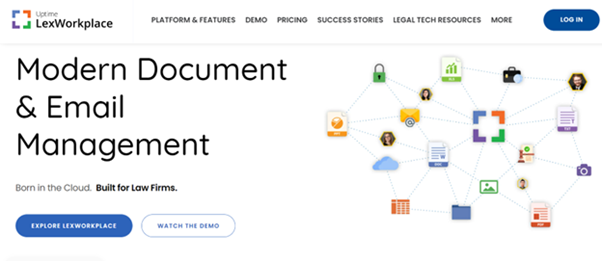 Notable features: 
Precise tracking of all the data in one place

Version management, document tagging, and profiling features

Quick check-in and check-out options

Unique document ids for security

Easy Microsoft Office integration

Secure document sharing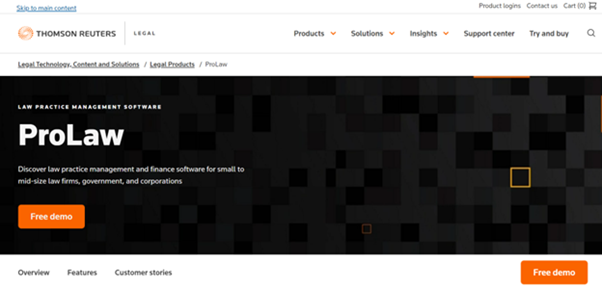 Notable features:
Provide legal practice management, document management, and accounting services.

Only legal software effectively manages practice/case administration, documents, and accounting.

All-in-one solution that many law firms prefer to use multiple products

ProLaw is server-based, requiring a sophisticated on-premise server or robust private cloud.

Notable features: 
Enterprise Content Management (ECM) system for law firms

It has a small footprint, low cost, and a lot of flexibility

Wide range of modules to help with cloud-based workflows

Choose from digital processes, analytics, collaboration, and managing emails, photos, and SharePoint content.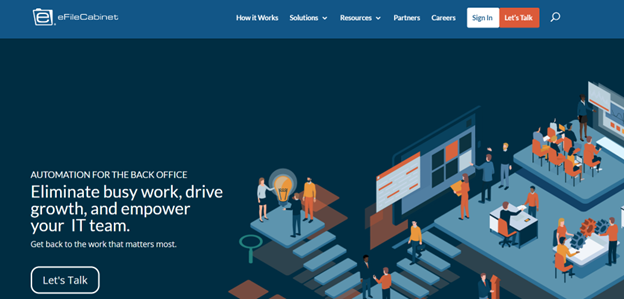 Notable Features:
Focused on managing workflows and automating paperwork

Speed up processes like onboarding, administration, and documentation

Automates payable, receivable, and other account-related processes like keeping invoices and receipts.

It uses electronic signatures and cuts down on approval waiting time.

Data encryptions and access controlled similar to those of banks.
Out of the numerous alternatives and choices worldwide for document management systems, our pick of the tale has to be NetDocuments.
NetDocuments is a cloud-based document management system that simplifies document collaboration and management for businesses and organisations. It offers a secure, scalable, and reliable platform, allowing users to create, store, share, and collaborate on documents from anywhere, anytime. 
NetDocuments is one of the leaders in the document management industry. And the recent acquisition of Worldox has cemented NetDocuments's position as one of the best service providers in document management.
Get the full overview of NetDocuments here. 
But you should carefully analyse and define your needs unique to your firm before you make your decisions. We hope to find the right pick.
It's crucial to modernise your company's methods in response to the ever-shifting nature of technology. This requires selecting and integrating suitable legal document management software into your processes.
These 10 Legal document managing software are the top contenders in the industry and should be more than enough to get you started on automating your documentation process.
Have you tried any of these tools?
What was your experience? Let us know in the comments below.