MATRIX'S OFFERED SERVICES
Managed IT Services for Financial Industry
Why Financial Industry need Managed IT Services Technology
Technology is the new essence that makes a business stand out from others. The finance industry, from banks to private equity firms and more, is one of the industries with increasing reliance on technology.
Financial firms work with piles of numbers, accounts, transactions and documents. Considering it directly correlates with monetary values, financial firms' information is highly sensitive. On top of that, the challenges of storing and retrieving the names, accounts, financial details, and transactions have always been hectic. 
These are the major reasons a financial firm should hire or outsource its IT concerns to technology experts. The overall firm's operations slow down without the help of technology, as the traditional methods are way too time-consuming.
The Benefits for Financial Industries while choosing Matrix Solutions for Managed IT Services
Technology is the new essence that makes a business stand out from others. The finance industry, from banks to private equity firms and more, is one of the industries with increasing reliance on technology.
These are the major reasons an insurance firm should hire or outsource its IT concerns to industry experts. An experienced and reliable service provider will ensure that your firm enjoys the most of information technology, ultimately helping enhance your business.
There are multiple ways that a managed IT service can enhance the productivity of financial firms. We at Matrix Solutions activate industry-standard technology practices to maximise your organisation's efficiency. Our experts carefully evaluate the firm's current structure and precisely identify the spaces to implement needed facilities. In addition, we constantly maintain and monitor the IT systems. This helps us in identifying solutions to issues that may arise and smoothen the work process with automated tools. Matrix Solutions integrate the latest technologies to provide top security and 24/7 support to address IT issues instantly.
Financial firms have the utmost important data and involve monetary transactions. Opting for technology without the required expertise makes you vulnerable to numerous cybersecurity threats. Matrix Solutions ensure your data security is in expert hands with a comprehensive approach. Our team always monitors essential security measures, including data encryption, firewalls, antivirus protection, backup and disaster recovery, and compliance monitoring and reporting. These measures solidify data security and safeguard your financial firm's sensitive information.
Matrix Solutions prioritise minimising downtime and allowing continued workflow for our clientele. We implement the best modern and advanced tools with high processing quality to ensure uninterrupted operations. To achieve the best, our team constantly checks whether the automated operation is hindered. Our risk assessment is a high priority; we also provide needful employee training, network monitoring, and backup and recovery.
Our high-end services are perceived as quality but never deceived with hefty fees. It is at the heart of Matrix Solutions to provide premium services to our clients and let our work speak for our worth. Furthermore, we provide a catalogue beforehand to inform our clients about any potential investment that may be required. This gives our clients precise knowledge about our costs, allowing them to allocate and adjust their expenses accordingly.
Communication and Support

We at Matrix Solutions work with a diverse range of industries. We acknowledge that our clients have varied business natures, and we cater for providing the best available support and guidance tailored to your needs. We are always only a call away from your queries. Our years of experience have brought a realisation that communication is key, and we highly value customer service. Thus, we are always available for communication and support.
Specialised Managed IT Services for the Finance and Banking Industry
Industries involving finances always carry heavier consequences. We take into account all the sensitive factors and ensure that our managed IT services are carefully tailored to meet the banking industry standards. The motive is to exceed our services and upgrade our client firm's overall position. The following are a few key areas which we prioritise to deliver a proficient managed IT service.
Comprehensive Cybersecurity Services
Cybersecurity is a crucial concern for the majority of financial service providers prior to adopting technology. It leaves an impression that they have limited control over most of their important data as it is transferred to an external entity. This raises questions, most importantly about security. Matrix Solutions acknowledges the importance of cybersecurity and works the extra mile to ensure a complete and robust security system. Our experts emphasise cybersecurity more when it comes to financial firms, provided that even the slightest lapse can result in massive consequences.
Document management is one hefty task that requires large amounts of data storage. We make use of Cloud-based solutions for our data storage, ensuring our clients have easy access to it. Cloud solutions are becoming increasingly famous and dominant for document management, and we also provide support and training to your firm's employees with a smooth transition to Cloud.
Cyber Security Awareness Training
The undeniable essence of managed IT service for financial firms is there, but the task is more challenging than it seems. Hacking and breaching are equally threatening, with the digital era shaping various industries. Even the biggest banking industries have fallen into these traps, which is why we highly emphasise cybersecurity. In order to eliminate such dangers and prepare your employees with sound knowledge about cybersecurity, Matrix Solutions also provide cybersecurity awareness training programs.
Data Backup and Disaster Recovery
Managed IT service is a comprehensive solution for your financial firm. We not only supervise your IT concerns and document management but also provide timely data backup. In any case of an unfortunate event that may cause damage to your physical infrastructure, Matrix Solutions ensures that your data is backed up safely and sound. It enables you to be assured of recovering your data regardless of the situation.
Network Monitoring and Maintenance
Matrix Solutions is devoted to providing regular maintenance and support to our clients. Our experts constantly monitor and instantly fix network problems when recognised. This proactive approach allows your firm to work without worrying about network interruptions.
Get in touch with us to understand about our premium IT management services.
Matrix Solutions is an established managed IT service provider that carefully understands its role in enhancing your business productivity. Our decade-long experience is a testimony to our services as a premium IT management service provider.
Our experience has made us establish our services specifically designed for financial firms. With our sound knowledge and expertise, we implement the best tools and strategies to ensure your firm receives the best IT management. These are a few key areas we find our strengths in, and we believe are the reason why we are where we are today:
Matrix Solutions IT Services for Financial Industry
Financial institutions are responsible for a massive amount of valuable and sensitive numerical data, accounts, transactions, and paperwork. 
Keeping track of all this information, including names, financial details, and accounts, is a massive challenge for financial firms to protect, manage, update and retrieve such data with utmost precision. Traditional document management methods are slow and sluggish, slowing the firm's overall operations in a rapidly evolving world. 
Without the help of technology, it can be an overwhelming job due to the sheer amount of data and information that financial firms deal with on a daily basis. Integrating technology can manage and streamline the entire organisational operations, but managing technology itself is another daunting task for people with less prior experience. 
With years of understanding and acknowledgement, Matrix Solutions offers a premium managed IT service specifically designed for the financial industry. A financial firm opting to outsource its IT needs to experts at Matrix Solutions is sure to see massive changes and advancement in its work process. 
Entrust the reputed and experienced IT professionals at Matrix Solutions, and let us handle all of your IT concerns. We free up your valuable time and energy and ensure we add significant value to enhance your firm's operation through high-end technologies.
The Future of Managed IT Services in the Financial Industry
The technological revolution is too good to avoid. Technology integration has been a massive tool for streamlining and fastening daily work processes for the financial industry.
And at the current trajectory, it may not be certain of what new technological developments we might see, but technology will certainly be an essential part of any industry.
And with the constant advancement of technology, there is a growing potential for AI and robotics to enhance the way customers interact with the finance sector. 
With the integration of these technologies, the future of finance also holds the promise of leveraging IoT and shared ledgers like Blockchain, which already serves as the backbone for the increasingly popular cryptocurrency, Bitcoin. 
These are only a few of the predictions made out based on current industry trends. Rapid developments and advancements in technology make it unpredictable to say what we might see next.
Matrix Solutions always keep a sharp eye on technology, and we keep up with all the latest advancements. This gives our clients to have access to all the latest developments. We at Matrix Solutions are always updated and a step ahead with the latest developments.
The Rise of Artificial Intelligence and Machine Learning
The rise of AI and machine learning has emerged as a must-have proposition for financial businesses seeking to enhance their operational efficiency. According to the McKinsey Global Institute, up to 45% of workplace operations can be automated using current technology, with machine learning capabilities accounting for a significant 80% of this potential.
This is only a testimony to the rising use of artificial intelligence and machine learning in the financial industry. Our everyday life has seen a massive rise in technology usage, and the modern world we live in is already an example of it.
The Growing Importance of Blockchain Technology
A blockchain is a valuable tool that can enhance the verification and traceability of multi-step transactions. This is one vital technological advancement that is of significant value to the financial industry.
It ensures secure and transparent transactions, reducing compliance costs for financial firms and speeding up data transfer processing. 
The other major benefit of blockchain technology is that it can be leveraged to facilitate contract management and enable product origin auditing, making it an increasingly popular choice for financial businesses.
The Emergence of the Internet of Things (IoT) and Its Implications
The term Internet of Things (IoT) refers to physical objects that have been equipped with sensors, software, and other technologies. These objects allow users to communicate and share data with other devices and systems over the internet or other communication networks.
But IoT devices do not necessarily require a connection to the public internet to function; rather, they only need to be connected to a network and have individual addresses to be able to interact with other devices and systems within the IoT ecosystem.
Finance industries have found an essence in technology. Modern methodologies are proving far superior for financial firms to handle their business core areas. We at Matrix Solutions have designed our IT services for financial firms with the motive of helping them enhance their business. With over a decade of experience in managing IT infrastructure for hundreds of diverse organisations, we know what it takes to uplift your IT management.
Frequently Asked Questions
Have any inquiries or feedback for us ? Fill out the form below to contact our team.
"*" indicates required fields
The team at Matrix Solutions have been an integral part of our success over the past two decades. It's like having an enterprise level IT department in the next room.
Since 2008, we have relied on the team at Matrix Solutions to handle all of our IT needs. The MatrixCloud hosted desktop has allowed us to work from anywhere without interruption
The team at Matrix Solutions have a great understanding of the technical requirements of a law firm. Their prompt service and communication delivers to our firm a valued advantage.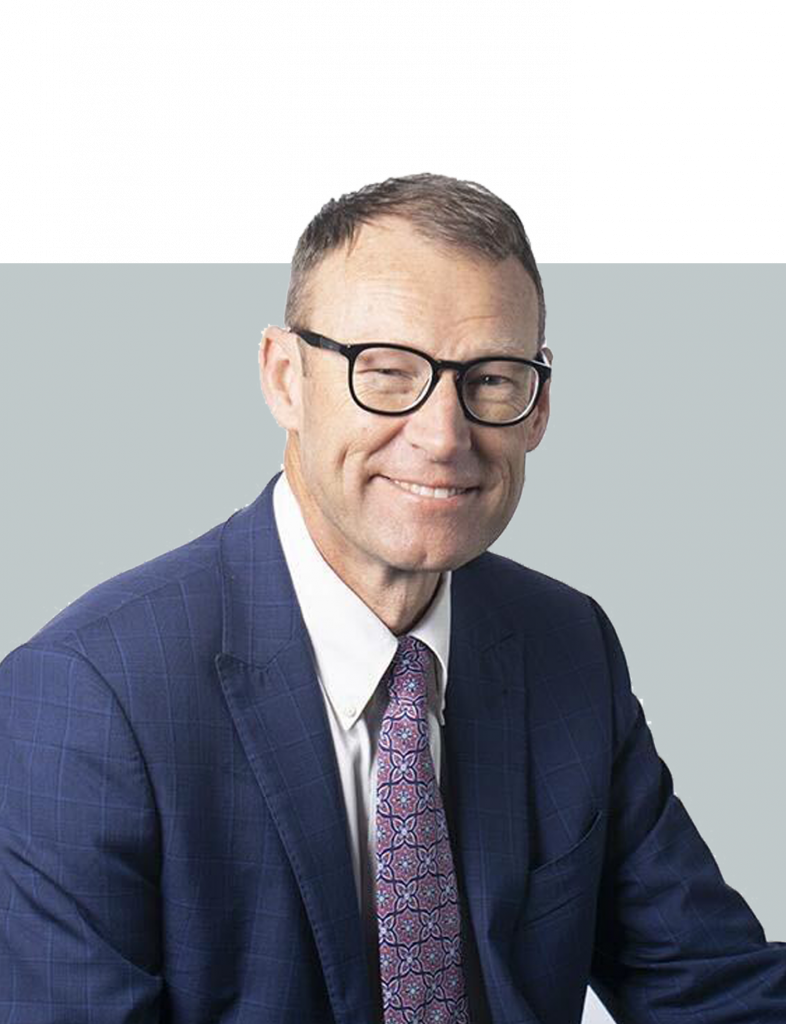 Need to kickstart your business?
Strategy, technology, and design are the cornerstones of developing strong user experiences that support your needs and strengthen your business.