MATRIX'S OFFERED SERVICES
Managed IT services for Real Estate
In the highly competitive and fast-paced world of real estate, efficiency is significant. Real estate firms must be able to swiftly and securely share and access files and stay connected with their team and clients. It is crucial for real estate firms to keep updated with the latest technological advancements to stay ahead of the game. This is where Matrix Solutions comes into the picture, with over a decade of experience in serving world-class managed IT services for real estate industry.
With Matrix Solutions, we enhance your real estate business with modern technical approaches such as contact management, email marketing, transaction management, lead routing, and scheduling.
We fasten your business processes with a robust IT infrastructure that provides you with a tailored and structured system accessible at your team's convenience.
What are Managed IT Services for Real Estate?
Managed IT Services for real estate monitors and securely maintains the firm's overall IT propositions and networks. Our IT experts set up an IT infrastructure on the firm's behalf that resolves issues and prevents future problems. The managed IT service will continuously monitor the real estate business's internet security and efficiency.
In the modern world, real estate businesses heavily rely on technology to manage buying, selling, and renting properties. Managed IT service providers help real estate firms avoid expensive and time-consuming internet-related issues. It gives your firm reliable security tools to protect important documents, enable safe mobile device access, and recover the company's data through backups. The service provider will also give timely reports on IT-related problems and their solutions. 
Matrix Solutions Managed IT service also provides Cloud document management options to ensure your real estate firm's easy access, storage and safety of confidential information. Managed IT providers also can manage software updates and compliance to keep systems updated and secure.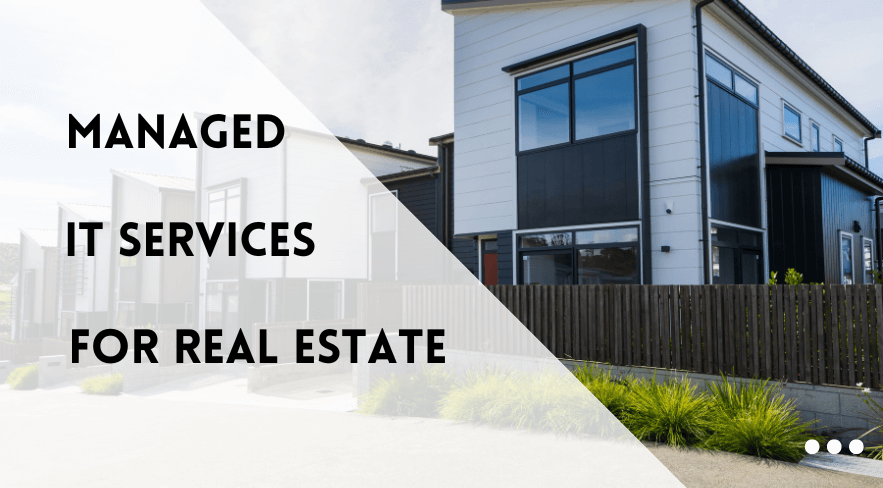 Types of Managed IT Services for Real Estate
Various types of Managed IT services are available, each with unique shapes and features. Within an IT infrastructure, there are diverse subsectors that require specialised experts. Let's explore the different types of Managed IT services suitable for the Real Estate industry. 
Our Key Features of Managed IT Services for Real Estate
A managed IT service provider can assist real estate agencies in maintaining a secure and productive technology infrastructure. Let's dive into the essential features to understand why managed IT services for real estate are rising and already in high demand.
Get in touch with us to understand about our premium IT management services.
The Benefits of Managed IT services for Real Estate
Managed IT services provide real estate companies with comprehensive technology management and support. With a team of skilled technology specialists who can tailor solutions to their needs, real estate firms can benefit greatly from these services. Let's dive into the advantages that managed IT services offer to real estate businesses:
Increased Efficiency and Productivity
Managed IT services provide several ways to enhance the efficiency and productivity of real estate companies. Matrix Solutions proactively maintain and monitor IT systems and infrastructure to identify and fix potential issues, ease the workflows with automation tools, offer access to the latest technologies, ensure enhanced security against potential threats, and provide 24/7 support. These benefits lead to increased productivity and efficiency for real estate businesses.
Improved Data security and compliance
Managed IT services are a viable solution for real estate firms to tackle the difficulties of maintaining data security and compliance. By delegating IT management to expert service providers in Matrix Solutions, companies can enjoy multiple services such as data encryption, firewalls and antivirus protection, backup and disaster recovery, and compliance monitoring and reporting. With these resources, real estate firms can strengthen their data security, safeguard sensitive information, and uphold client trust.
Minimised Downtime and IT-related Issues
Real estate firms that rely on IT systems can face complications and slow operations due to IT-related problems. Matrix Solutions' managed IT services offer solutions for real estate to minimise such downtime and enhance cybersecurity through risk assessment, employee training, network monitoring, backup and recovery, and endpoint security.
Managed IT services can enhance cybersecurity for real estate firms by providing trained professionals with expertise in cybersecurity. Outsourcing IT functions to Matrix Solutions enables advanced security measures that protect against cyber threats like data breaches, malware, and phishing attacks. Proactive monitoring and maintenance can identify potential security vulnerabilities before cybercriminals exploit them.
Matrix Solutions' managed IT services are a cost-effective solution for real estate firms to maintain reliable and secure IT systems, leading to optimised operations and reduced costs. By utilising these services, real estate firms can avoid hiring in-house IT staff and minimise revenue loss due to downtime.
Choosing the Right Managed IT Provider for Real Estate
Selecting the right managed IT provider is essential for any successful real estate firm. Let's examine some of the important factors to consider when selecting a managed IT provider for your real estate firm:
It's important to assess your real estate firm's IT needs before selecting a managed IT provider. The process should involve evaluating the current state of your IT systems, understanding areas for improvement, and establishing your objectives for managed IT services. It's crucial to also check on your potential cybersecurity risks. When searching for a provider, consider their experience, the range of services they offer, and their level of customer support.
Choosing the Right Managed IT Service Provider
When choosing managed IT services for real estate firms, assess their industry experience, expertise, and range of services. Try opting for providers who have worked with real estate firms and can offer a comprehensive suite of IT services that meet your real estate firm's needs. Also, consider the level of customer support offered. Providers with 24/7 real estate support services offer proactive monitoring and maintenance of your firm's IT systems and resolve issues quickly and efficiently.
Developing a Service Level Agreement (SLA)
Another important factor is developing a service level agreement (SLA). A Service Level Agreement is an agreement letter outlining the expectations and responsibilities of both the managed IT provider and the real estate firm. It defines the scope of work, service level expectations, response times, and penalties for non-compliance. An SLA establishes trust, provides a framework for issue resolution, and helps manage costs by ensuring the delivery of agreed-upon services and communicating any changes or additional services in advance.
Regular Communication and Reporting
To choose the right managed IT provider for your real estate firm, it is essential to prioritise effective communication and reporting. This involves establishing clear communication channels to ensure the provider fully understands your needs and expectations. Regular meetings allow prompt addressing of any issues and help create a strong partnership between your real estate firm and the provider.
Evaluating and Adjusting Service Levels
When selecting a managed IT provider for your real estate firm, it is crucial to assess and modify service levels as required. The provider should be adaptable and able to accommodate your changing needs, and frequent SLA reviews can ensure that service levels are met. It is also essential to have open communication and feedback.
Why Choose Matrix Solutions For Real Estate IT Solutions?
Matrix Solutions is a well-known managed IT services provider for the real estate industry in Australia, with over ten years of experience. It has been the choice of a large number of firms, and here are a few prominent reasons why:
Have any inquiries or feedback for us ? Fill out the form below to contact our team.
"*" indicates required fields
The team at Matrix Solutions have been an integral part of our success over the past two decades. It's like having an enterprise level IT department in the next room.
Since 2008, we have relied on the team at Matrix Solutions to handle all of our IT needs. The MatrixCloud hosted desktop has allowed us to work from anywhere without interruption
The team at Matrix Solutions have a great understanding of the technical requirements of a law firm. Their prompt service and communication delivers to our firm a valued advantage.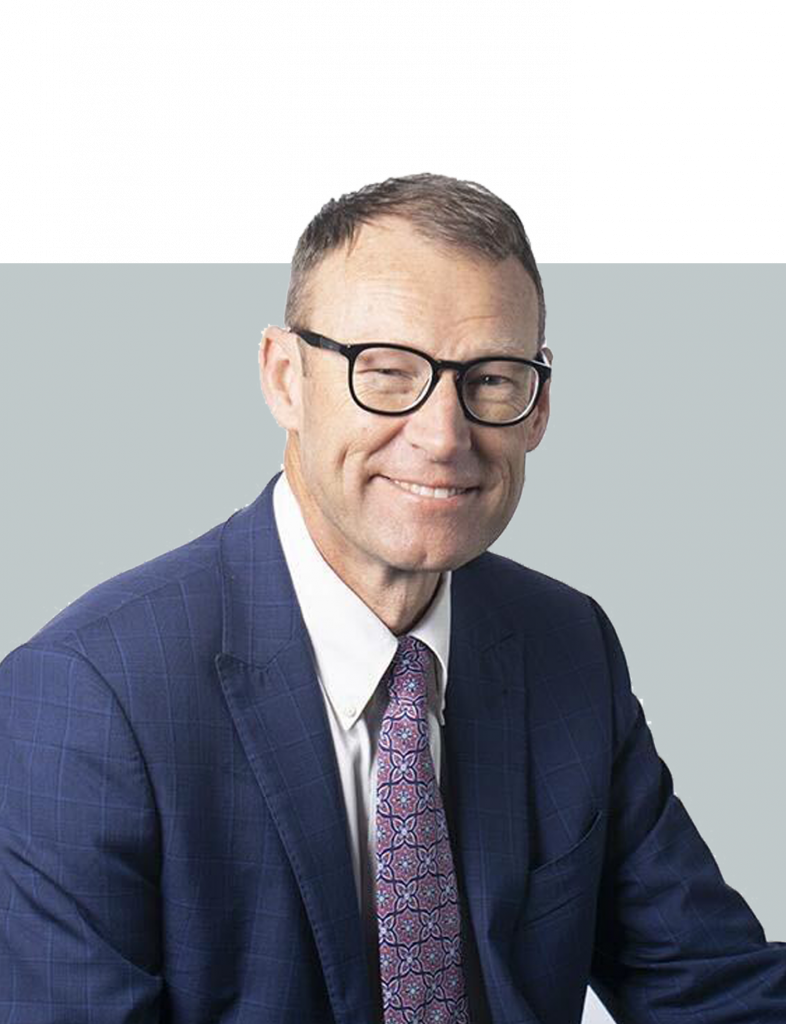 Need to kickstart your business?
Strategy, technology, and design are the cornerstones of developing strong user experiences that support your needs and strengthen your business.