MATRIX'S OFFERED SERVICES
Managed IT Services for Insurance Companies
The rising demand of managed IT services for insurance companies is yet another corporate example that showcases information technology's growing value. Technology usage has been resulting in massive turnovers for most insurance firms, establishing a mandatory practice for firms to have their own IT setup.

Incorporating IT makes the workflow faster, and managed IT service is what makes the IT facility faster. This is the reason why most firms are turning their attention towards either hiring or outsourcing their firm's entire IT structure to expert professionals, as the technology is too good to avoid but also too complicated to operate.
What are Managed IT Services for Insurance?
Allowing technology to manage daily operations is proving fruitful for insurance firms, as an automated work flow reduces time and provides a consistent, smooth organisatoinal process. And while the advantages are lucrative, the management of IT isn't for everybody. It takes an IT expert or a team of IT professionals to expertly oversee the IT factors for insurance firms. 
On top of that, insurance companies require specialised IT services tailored to their unique requirements for effective data management and security. These IT services must be fast, reliable, and cost-effective to ensure the insurance firms work efficiently while keeping their data secure.
Managing the IT infrastructure itself is a daunting and demanding task. Operating your daily business operations in the old fashioned way is time consuming, vulnerable and mismanaged. The proverb 'time is money' suits best for the insurance industry.
Therefore, a dependable and secure administration of IT infrastructure is a necessity for insurance companies nowadays. IT services offer several benefits, including regular updates and system monitoring to ensure the smooth operation of various applications.
Our Key Features of Managed IT Services for the Insurance Companies
Outsourcing your managed IT services to a reliable and established provider guarantees that your insurance company's technology is secure and performing optimally. We at Matrix Solutions provide following areas and features of managed IT services that are vital in achieving maximum efficiency for your insurance company:
The Benefits of Managed IT services for Insurance Industry
Managed IT services can offer insurance companies comprehensive technology management and support. Our team of expert technical specialists provides these services and tailors solutions to meet the specific needs of your insurance firms. Let's explore how your insurance business can benefit by opting for a managed IT services:
Streamlined Business Processes
Matrix Solutions managed IT services can help your insurance firm increase productivity by providing the latest technologies and simplifying workflows. This is made possible through proactive monitoring of IT systems and infrastructure. We implement the best industry practices and technological methods to ensure that your organisation operates in the most efficient way possible. In addition, our IT administration also offers enhanced security measures against cyber attacks and provides 24/7 support to address such IT issues promptly. This helps your insurance firm to concentrate on core operations, ensuring that skilled professionals care for your technology needs.
Having reliable and efficient IT operations is crucial for insurance companies with over a hundred employees. Matrix Solutions' managed IT services are tailored to meet the needs of such organisations. As a dependable partner, Matrix Solutions works closely with clients to ensure that their technology needs are met with the same level of care and attention as their own.
Improved Security and Compliance
As an insurance company, maintaining data security and compliance can prove hectic. Our managed IT services ensure your data is in expert hands. Our team of specialists offers a comprehensive suite of services, including data encryption, firewalls, antivirus protection, backup and disaster recovery, and compliance monitoring and reporting. With these resources, you can strengthen your data security, safeguard sensitive information, and uphold client trust.
Matrix Solutions offers affordable and dependable managed IT services for insurance firms. These services aim to enhance operational efficiency while reducing costs. By partnering with us for managed IT services, insurance companies can avoid the expenses associated with in-house IT staff and minimise the financial impact.
Matrix Solutions takes an aggressive approach on scanning for potential technological damages and issues that can cause problems for your insurance company. We promptly take actions and resolves issues as soon as we recognize such lapses. To help mitigate this risk, we offer our clients round-the-clock monitoring and support from our team of experts. In the event of an emergency, we also provide rapid-response support to minimise risks, resolve issues quickly, and get your business back up and running.
Enhanced Operational Efficiency
Insurance companies that heavily depend on IT systems may encounter difficulties and experience slow operations with traditional methods. With  Matrix Solutions' managed IT services designed specifically for insurance firms, you can reduce these problems and enhance productivity. These services can help smooth workflows and reduce IT-related problems by providing regular maintenance, a dedicated team, and remote support.
Access to Expertise and Latest Technology
When you opt for our managed IT service, you can be sure that you'll get access to the latest technology. Matrix Solutions' technicians are always updated and aware of market knowledge and use the latest and most useful technology. Therefore, our clients can benefit from having access to the most modern and cutting-edge technology available.
Get in touch with us to understand about our premium IT management services.
Best Practices for Implementing Managed IT Services in Insurance Industry
Choosing the right managed IT service provider is very important for the success of an insurance company. As firms seek to utilise the best possible technology for their success, their IT advantages and disadvantages must be considered carefully. Here are some important factors to consider when choosing a managed IT service provider for your insurance business:
It's important to assess your real estate firm's IT needs before selecting a managed IT provider. The process should involve evaluating the current state of your IT systems, understanding areas for improvement, and establishing your objectives for managed IT services. It's crucial to also check on your potential cybersecurity risks. When searching for a provider, consider their experience, the range of services they offer, and their level of customer support.
Choosing the Right Managed IT Service Provider
Consider the provider's experience and expertise in the industry and the range of services they offer when selecting managed IT services for your insurance company. Look for a provider with a proven track record and can offer tailored IT services to meet your specific needs. Also, assess their customer support level. Matrix Solutions provides 24/7 support services to monitor and maintain your IT systems and quickly resolve any issues.
Developing a Service Level Agreement (SLA)
When choosing managed IT services for your insurance firm, developing a Service Level Agreement (SLA) is important. This document outlines what the IT provider and insurance firm is responsible for, including the work scope, response times, and penalties for not meeting expectations. An SLA builds trust, helps resolve issues, and keeps costs manageable by making sure that everyone knows what services will be provided and any changes that might happen.
Regular Communication and Reporting
Effective communication and reporting should be a top priority when selecting a managed IT provider for your insurance firm. This means creating clear communication channels to ensure the provider knows your needs and expectations. Regular meetings help to solve problems quickly and build a strong partnership between your insurance firm and the provider.
Evaluating and Adjusting Service Levels
When choosing a managed IT provider for your insurance firm, finding one that can change their services according to your needs is crucial. This means picking a provider who can adjust to any changes that might happen. Regular Service Level Agreement (SLA) reviews help ensure the provider does what you expect. It's also essential to have open communication and feedback so that both parties understand each other.
Choosing the Right Managed IT Provider for Insurance Companies
Insurance firms are reaping amazing benefits off the technological advancements, as it has made it easier for them to store and retrieve piles of databases. The benefits are crucial for firms but selecting the service provider massively determines the amount of benefits. The following are the most crucial factors you should consider before deciding the right managed IT service provider for your insurance company:
Rely on Matrix Solutions For Insurance IT Solutions
Matrix Solutions is an established name with over 10 years experience in delivering top notch IT management solutions to various companies of diverse industries. We specialise in providing tailored solutions to insurance firms and carefully consider all the elements required for your firm before providing an ideal IT. 
Have any inquiries or feedback for us ? Fill out the form below to contact our team.
"*" indicates required fields
The team at Matrix Solutions have been an integral part of our success over the past two decades. It's like having an enterprise level IT department in the next room.
Since 2008, we have relied on the team at Matrix Solutions to handle all of our IT needs. The MatrixCloud hosted desktop has allowed us to work from anywhere without interruption
The team at Matrix Solutions have a great understanding of the technical requirements of a law firm. Their prompt service and communication delivers to our firm a valued advantage.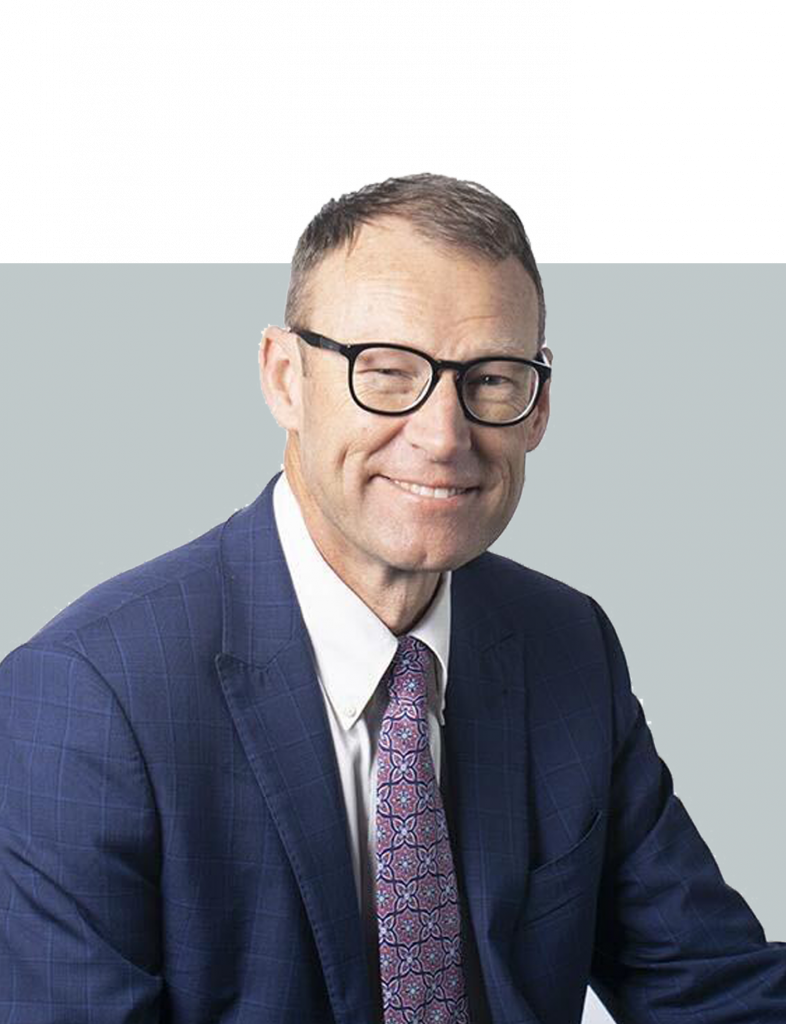 Need to kickstart your business?
Strategy, technology, and design are the cornerstones of developing strong user experiences that support your needs and strengthen your business.