Legal document management systems are computer software that allows legal experts to organize and manage their legal paperwork.  The legal document management system can be coordinated with other software programs that lawyers frequently use, such as case management systems and billing software. These document management software make law firms efficient and productive. 
If your law firm requires any of these legal document management software, you will need to take a good look through our comprehensive guide. 
This guide has everything you need to know about LDMS: what they are, their types, how they work and features to look out for, their benefits, and their obvious drawbacks.
So let's dive right in!
Purpose of Legal Document System
The primary purpose of an LDMS is to store and manage documents securely. This includes both digital and physical documents. By centralizing the location for all your legal documents, you'll be able to find any file you need when you need it easily. If you're working on a contract that has been revised multiple times, you can easily view each version and see what has been changed. This way, you can be sure that you're always working with the most up-to-date document.
As mentioned earlier, LDMS often integrates with other software programs that your law firm already uses, which can help streamline your workflow and make your law office more efficient.
Key Features of Legal Document Management System(DMS)
Any SAAS business out there would claim its products have outstanding features. But slight drawbacks in the system can cost a lot regarding the legal system. Some features that ought not to be missed in legal document management solutions are: 
A centralized location for all of your firm's documents. 

Since legal documents often contain sensitive information, security is a top priority for any DMS.

Keep track of all changes made to a document, allowing you to easily see and track the difference in the files.

The software can be integrated with other software programs in your office, such as case management systems and billing software.

Flexible and customizable DMS Like options to create custom workflows or add plugins to extend the software's functionality.
How Does The Legal Document Management System Work?
The Legal Document Management System (LDMS) is a computer program that helps lawyers and paralegals to manage their caseloads. 
The LDMS is designed to make it easy to create, store, and retrieve documents related to a case. It can also be used to track deadlines, billable hours, and expenses. The LDMS is typically accessed via a web browser and is often used in conjunction with other legal software programs. 
When a lawyer or paralegal needs to access a document stored in the LDMS, they can simply search for the document by its name or case number. The LDMS will then retrieve the document and display it on the screen.
Benefits of Legal Document Management System
Paperless

: No paper, scanning, or filing cabinets are required. This saves time and money while reducing your company's environmental impact.

Document Sorting and Categorization

: Documents are automatically sorted and organized as they are added to the system. Classify, group, and manage all your documents quickly and easily with a good document management system. 

Enhanced Security

: With a document management system, you can control who has access to which documents. You can also track the time and person that accessed the document. 

Secure Collaboration:

 Document management systems enable secure collaboration between team members. Document permissions can be set for certain people to access certain documents. This ensures that sensitive information is not shared with unauthorized people.

Reduced Storage Space:

A paperless office environment requires less storage space. This can save your company money on renting office space or storage facilities.
Drawbacks of Legal Document Management System
Cost

:  The cost of setting up a document management system and its maintenance can be high. The prices will depend on the size of your organization and the number of documents you need to store.

Dependent on Technology:

  A software system is only as good as its technology. If the system fails, you will not be able to access your documents.

Complexity:

  A document management system can be complex to set up and use. It may require the services of an IT consultant to get it up and running properly.

Not Suitable for All Document Types

:  Not all document types can be stored in a document management system. For example, handwritten documents cannot be stored in most scenarios.

Required Infrastructure

:  A document management system demands a reliable infrastructure, including servers, storage devices, and backup systems. This can be costly to set up and maintain.
What Are The Best Legal Document Management Systems On The Market Today?
There are many different Legal Document Management systems on the market today. Some of the best ones include: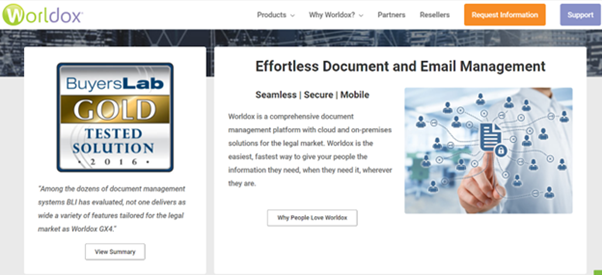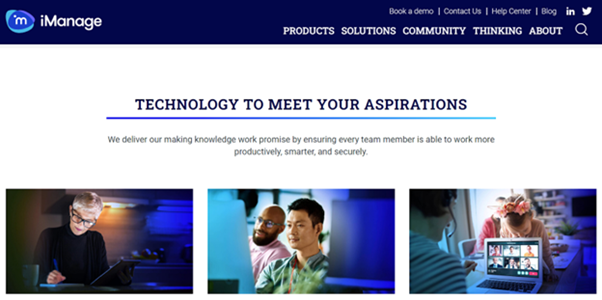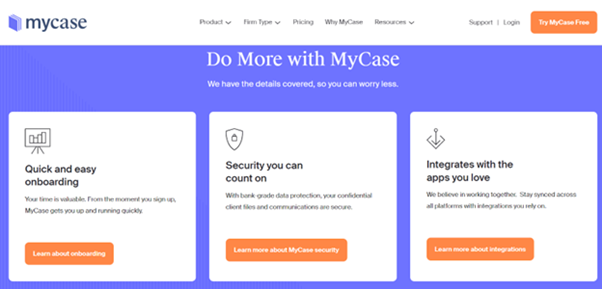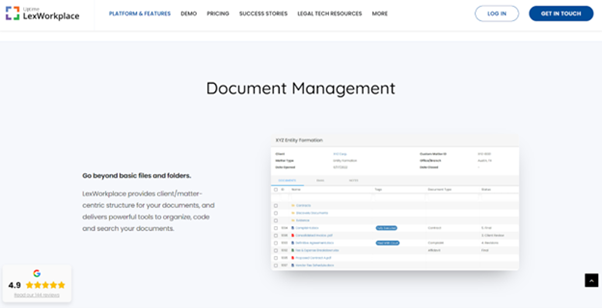 Ratings: 4.4 out of 5 based on 144 reviews.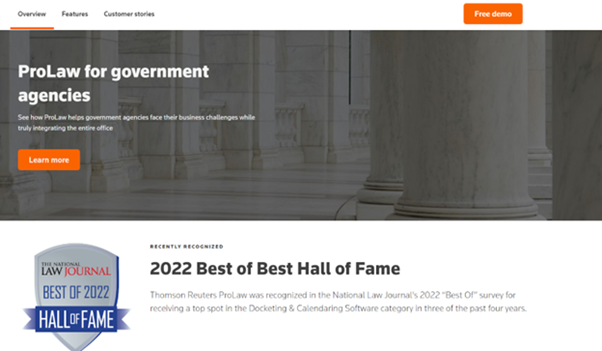 What Features Should Be Considered When Choosing A Legal Document Management System?
When choosing a Legal Document Management System, several features are worth considering. What you need in a good document management system is defined by its: 
The ability to store and organize all types of documents.

The ability to control access to records and track who views them.

The ability to securely share documents with team members.

The ability to search for documents quickly and easily.

The ability to integrate with other business applications.
Tips on Choosing The Right Legal Document Management System For Your Law Firm
While there are plenty of document management systems many other legal firms are using, not all of them are suited for your firm. To find the best fit for your business, you would have to consider the following: 
The size of your firm:

  The size of the documents your firm manages is directly proportional to the products and features your firm would require for the process. You should be able to accommodate the number of records your firm generates with the system you invest in.

The types of documents you need to store

: You should be able to keep all documents, including scanned images, PDFs, and word documents.

Your budget

:  The cost of the system will vary depending on the features you need. Make sure to get a system that fits your budget.

The level of security you need:

  You should expect that system you choose offers features that will help keep your confidential documents safe and secure.

How easy the system is to use

:  The design should be easy to use so that you can get up and running quickly. Cloud document management solutions should be on your priority feature list.

How the system integrates with other applications:

 The system should be able to integrate with other applications your law firm uses, such as your accounting and CRM applications.
Document Management Vs. Legal Document Management Systems
Document Management Systems (DMS) is designed to manage all types of documents, while Legal Document Management Systems (LDMS) are specifically designed to execute legal documents. 
While both types of systems offer document storage, version control, and security features, LDMSs are legal-specific document management software that offers additional features such as court filing and case management specifically suited for legal firms.
Matrix Solutions offers a wide range of document management solutions with legal document management integrations that can be tailored to the specific needs of your law firm. We offer both on-premise and cloud-based solutions. 
Our on-premise solutions are installed on your firm's servers, while our cloud-based solutions are hosted on our secure servers. Our  solutions are easy to use and offer a wide range of legal document management features, including:
Document storage

Document version control

Document security

Integration with other business applications

Court filing

Case management
NetDocuments: Legal Document Management System
NetDocuments is a highly reliable and reputable service provider of document management solutions to numerous users globally. Their world-class, customised solutions cater to the unique needs of organisations and enable them to tune their document management processes finely.
With an organisation's growth and progress, the increased volume of documentation can present obstacles. NetDocuments provides a solution to facilitate the smooth operation of workflows and accurate, consistent management of databases regardless of such complications.
NetDocuments provides firms with centralised database management, ensuring that the organisation structure has secure and prompt access to any required data at any point in time. 
NetDocuments specialises in solidifying and simplifying your law firm's document management processes, compliance, and retention.
There you have it! Everything you need to know and understand about the legal document management system. Now, are you ready to find the best legal document management software for your law firm? We have that covered too!