Clouds, in terms of computer programs, are internet-based servers that accommodate software and databases. Cloud 101 is a feature of cloud computing that involves storing and retrieving data and programs over the internet, bypassing tangible or on-premise networks. In addition, the virtual cache server enhances the firm's internet flexibility and agility with smooth networking, analytics, and intelligence. 
Managed Cloud Services 101 simplifies businesses' operations, and Matrix Solutions supplements the overall process by managing your firm's integration and implementation of Cloud computing. Our experts aid and administer the firm's workflow of retaining and retrieving databases over the Cloud through our Managed Cloud Services. 
You can enable our Managed cloud services according to your firm's needs and suitability. Whether you integrate our services with comprehensive cloud management or wish to outsource only a portion, Matrix Solutions tailors its expert services that best befit your organisation.  
What Are Managed Cloud Services?
Managed Cloud service is the service of administrating, overseeing, simplifying and organising a business firm's Cloud-related concerns. Implementing Cloud has several benefits for any business firm, but the operation requires Cloud experts. 
How Do They Differ From Traditional IT Services?
Traditional IT services and Managed Cloud Services have identical duties, but Cloud computing is more modern, advanced, growing and, most importantly, online. These features edge Cloud computing over other traditional IT services. Cloud computing is virtual and engineered with the latest applications making cloud services faster and simpler to manage. 
What Are The Key Components of Managed Cloud Services?
The stature and needs of a firm determine the level of management required for Cloud management. Each organisation has different requirements, but a few important factors are essential in managing Cloud, regardless of the firm's personalisation. These key components act as a benchmark to ensure security and convenience. 
These key components of managed cloud services are: 
Backup as a Service (BaaS)

Disaster Recovery as a Service (DRaaS)

Backup for Microsoft 365

Desktop Virtualization

Infrastructure as a Service (IaaS)

Platform as a Service (PaaS)

Software-Defined Wide-Area Network (SD-WAN)

Device and Network Monitoring and Alerting

Communication Services – Unified Communications, Voice over IP (VoIP)

Technical On-Call Support

Umbrella Infrastructure Support

Help Desk Support

Co-location

Service Delivery Centers
Benefits of Managed Cloud Services
Managed Cloud services come in handy in an array of shapes and forms. It benefits the organisation as the Cloud services are automatically upgraded with the latest developments, have a recovery option to retrieve data in unlikely situations, and the team is available 24/7 to respond to any queries. In addition, it reduces costs with no Cloud-related designations needed inside the organisation.
Why Is It Important For Businesses To Have A Managed Cloud Service?
MCS providers provide the utmost reliability and convenience as it has a robust system with strong security and centralised control. It saves cost, ensures security and eases the operation. 
These are the reasons why most businesses nowadays outsource their Cloud management.
Why Is It Important For Businesses To Stay Ahead of The Curve In Technology And Automation To Stay Competitive In Today's Market?
Technological advancements are meant to ease and enhance human life. And business firms constantly look to capitalise on such tools and land a higher conversion ratio. Ever-evolving progress brings newer innovations that corporate firms can use to their benefit. 
Thus, it should be of greatest concern in today's business firms to tap into the right technology and automation at the right time. Because contrarily, their competitors can easily gain the upper hand doing so.  
Use Statistics And Data To Support The Importance of Managed Cloud Services
Another crucial benefit of Managed Cloud computing is that it is based on facts and figures. It carefully tracks and manoeuvres statistics to analyse the overall management process. Statistics and data help the supervision to stay precise and proactive. These constant observations actively look out for backtrack lags and issues in the data channel, allowing little room for errors and instant corrections.
How Managed Cloud Services Can Benefit The Law Industry?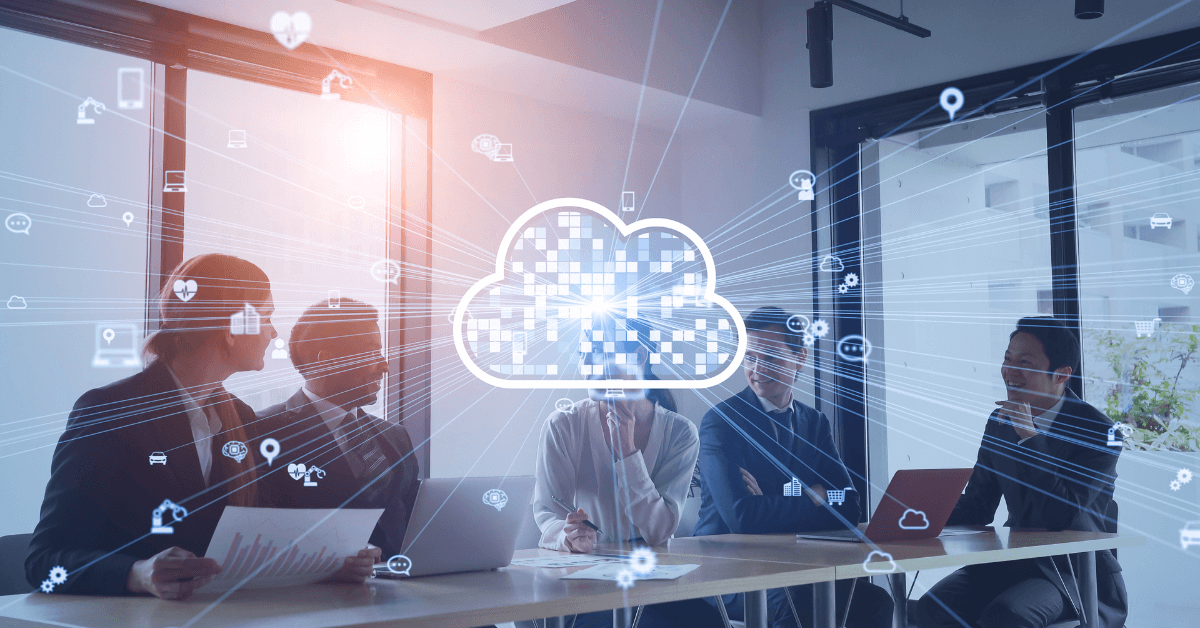 Law firms always have massive piles of files and data. Each database has huge importance, and retrieving or storing them back and forth becomes much more challenging. Managed Cloud Services help ease this and allow law firms to instantly and easily stockpile or fetch any file from large amounts of stored data.
What Are The Specific Challenges Law Firms Face Regarding Data Security, Compliance, And eDiscovery?
Law firms' integration of IT has several benefits, but it also comes with a few challenges. Let's specify such challenges that law firms face regarding data security, compliance, and eDiscovery:
Adaptation: Adapting and integrating technological advancements into normal daily practices becomes challenging for most. Attorneys are no exception. 
Conservative approach: Lawyers have long stood to their authentic and traditional practices. The major reason behind this is that legal cases are a matter of life and death. So law firms are sceptical about newer experiments.      
Versatile Formats: Legal battles have always been based on written papers. But technology has brought new ideas to collect and present information. These various media tools have different formats, and attorneys must have ideas about them too. 
Data Growth: The major growing problem with databases is that the storage always continues. Data's continuous expansion not only increases the chances of the system slowing down but also increases security risk. 
How Can Managed Cloud Services Help Law Firms Meet These Challenges?
Cloud is an online platform that keeps constantly upgrading. Their primary motive is to ease and smoothen data difficulties. Its simplicity of usage makes it easier for people to adapt to its features of all backgrounds, including attorneys. It is generally available in all formats and files, and MCS are well-researched and experimented with by professionals.   
The virtual storing tool is easy to operate, has experimental phases in its development, and accepts any data without any side effects.   
Real-life Examples of How Law Firms Have Used Managed Cloud Services To Improve Efficiency, Reduce costs, And Stay Compliant?
Most top firms worldwide now enable cloud services as it keeps workflow convenient and sharp while massively reducing costs. Prominent real-life examples are McDonald's and Coca-Cola. 
McDonald's supply chain is one of the largest, ranked 2nd by Garner's estimates. It is recorded that more than 71 million orders across 6,000 menu items are made every day. It has over 100 markets using the firm's global platforms, with over 1000 data integration jobs and 10,000 users involving data, applications, ETL, etc.
Their incorporation of Cloud services was smooth and quick for an organisation of such big stature. The integration and management of Cloud services allowed massive enhancement in flexibility and cost savings, thanks to the SaaS feature.
Coca-Cola implemented Cloud with the target of increasing efficiency in their workflow. They first set up a hybrid integration platform for deploying applications and integrations globally. The firm switched to Cloud from on-premise in 2016 because traditional practices could no longer cope with their modern goals. 
Seeing the amazing impact of incorporating the cloud, the firm officially entered a deal with Microsoft Technology in 2020. The pandemic also hugely influenced the decision as it brought digital commerce to its peak. The beverage drink producer outsourced their Cloud management services to another big firm Microsoft, which now supervises remote work and has deployed Microsoft 365. In addition, Microsoft Teams are also brought to the firm to ease and enhance Cloud management.
How important are data security and compliance in the law industry, and how can managed cloud services help protect sensitive information and avoid costly breaches?
Clients share highly sensitive and confidential information during legal proceedings. Law firms and attorneys collect such data because of the nature of their work. These information data are not only critically personal but can carry immense value. Breach or leakage of such data could have the worst consequences. 
Understanding the high stakes, it is of supreme importance for firms to protect their data. And as the law industry seeks the internet to store their data, cybersecurity and other protection issues arise. 
Cloud management service providers have the utmost clarity regarding protecting their client's databases. Their proactive team of experts are constantly watchful for even the slightest of such wary signals. They have the highest standards of security and countermeasures for cybersecurity. 
Scalability and Performance Management
Scalability is about enhancing the performance of a firm without needing additional resources. Therefore, firms and organisations always look to cut costs by not adding new resources and simultaneously increasing productivity with existing resources.
Why is scalability and performance management important for businesses?
One major reason businesses adapt to technology is to ensure growth with minimum additional investment. Shifting to a more digitised approach may cost a bit higher in comparison, but the investment becomes more than worthwhile in the long run. 
The management of a business is equally crucial as its development. Scalability and performance management ensures a business grows further while keeping costs stable.
How can managed cloud services help businesses easily scale up or down their infrastructure as needed to meet changing demands?
While the adaptation to technology may benefit the firms in numerous ways, not managing it can backfire sometimes. Businesses incorporating Cloud to ease their database management will find the workflow smooth. But managing Cloud can be costly, and not being competent enough to run Cloud services can instead cause mismanagement of crucial data. As a result, it can slow down the overall business process and cost the firms massively.
Opting to outsource to a Cloud management provider is a wise investment for firms. It will allow them to get rid of an additional in-house IT team and let their Cloud management run at the hands of experts. 
Data and Application Migration
The outcome of shifting data and applications to technological platforms is already proving to be successful for many businesses. As the trend increases in practice, more businesses are readying for the change. But it's important to understand that migration of data and applications to the Cloud requires skilled professionals.
What challenges do businesses face when migrating data and applications to the Cloud?
Migration of data and applications is a complicated process, and firms should understand these complications beforehand. Here are a few complications that businesses need to be aware of in the process of switching to Cloud:
Cloud integration needs professional IT experts to lead the transition without errors. 

The shift to offline platforms requires changing the entire management structure, from employees to the supply chain. It may require modifying the entire office infrastructure. Businesses should be wary of these changes. 

Implementing the database to Cloud servers should perfectly align with the firm's fundamental principles and objectives without affecting it. 

The migration to Cloud requires time and money, and regardless of top security, there are doubts about transferring highly sensitive and crucial data. Firms should be aware of these issues. It should accurately evaluate the costs as well.  

Business entities should know that overflowing with unnecessary information at once will only decrease the transition speed and add more cost. So they should filter out only the needed information that the migration should prioritise.

Functioning on internet services needs a high level of network connection. Integrating Cloud means it should be able to transfer even the smallest of details instantly. 

The implementation range is another issue firms need to be clear about. Cloud management and usage depend upon the size of the firm. They can either fully integrate Cloud or opt for a hybrid solution to only adapt it for one or two sectors inside the organisation. 
How can managed cloud services help businesses to move their data and applications to the Cloud seamlessly and efficiently?
Managed Cloud service providers are equipped with highly skilled and experienced IT professionals. These experts have the utmost flexibility and provide services according to the size and needs of organisations. Integrating sensitive files to an internet-based server requires the highest supervision and expertise, which only individuals with relevant experience can carry with a guarantee. 
Managed Cloud services comprise experts who have strong experience in completing similar tasks. They use their experience and expertise to carry out the operation successfully, ensuring seamlessness and efficiency.
One of the universal primary business concerns is cost-cutting regardless of how big, sophisticated or successful the firm is. Profitable organisations worldwide constantly seek to minimise operational costs without affecting their business revenue. The major role of any management is to reduce the cost incurred and simultaneously maximise sales generation.
What are the cost savings that businesses can enjoy by using managed cloud services?
The easing and smoothening of database management make it easier for firms to store and retrieve data. In addition, it is highly cost-effective for firms in the longer run. Here are a few reasons why managed Cloud services are a cost-saving feature for business.
No upfront hardware and software purchases (CAPEX).

Reduced spending on the computer, storage, networking, and security.

Reductions in operational costs, maintenance, and upgrade expenses.

Reduction in operation-oriented personnel.
How does managing their IT infrastructure compare to the cost of managed cloud services?
Most firms have incorporated different technological tools to enhance their business. However, these technologies need expert technical administration, which only people with certain IT backgrounds possess. 
For firms looking to maximize the utilisation of information technology with minimal errors, a specific IT department is recommended inside the firm. But it depends on how big the range of IT usage is for the firm. For example, some firms have only a small portion of their divisions utilising technology; it could be better for such scale businesses to hire an IT expert as they can easily outsource for minor assignments. 
Supervising Cloud usage and integration for small to medium-scale businesses will find it effective and cost-efficient to outsource the project with another firm. It will be a lot less investment than hiring an individual. 
Customer Support and Troubleshooting
Having limited knowledge of a subject will keep inviting complications. In fact, despite having ample know-how, issues are bound to arise on any subject because technology is always advancing and upgrading. Having a managed Cloud service gives firms constant customer service to resolve any issue swiftly.
Why are customer support and troubleshooting important for businesses?
Business firms will always find issues here and there, regardless of their nature. Not just the users, but sometimes even customers might have concerns that must be dealt with promptly. Such beckoning issues will create bigger problems if not diagnosed in time. So it is why efficient customer service and troubleshoots are highly important.
Not doing so will not only dissatisfy customers but also enlarge the problem.
How can managed cloud services help businesses to get 24/7 support and troubleshooting assistance?
As the IT world keeps evolving, more issues are bound to arise in that domain compared to other business departments. Spotting or fixing them becomes hectic and challenging for people who need IT experience. So all firms need to have a strong IT team to ensure such issues are solved. 
An incompetent IT department could instead prove to be the substandard source of unresolved or newer problems.
Managed Cloud services come with a complete package where the service provider willingly takes responsibility for being available at all times and for quick rectification and troubleshooting. The experts on hand ensure top-notch quality to leave no stone unturned. 
Managed Cloud Service Provider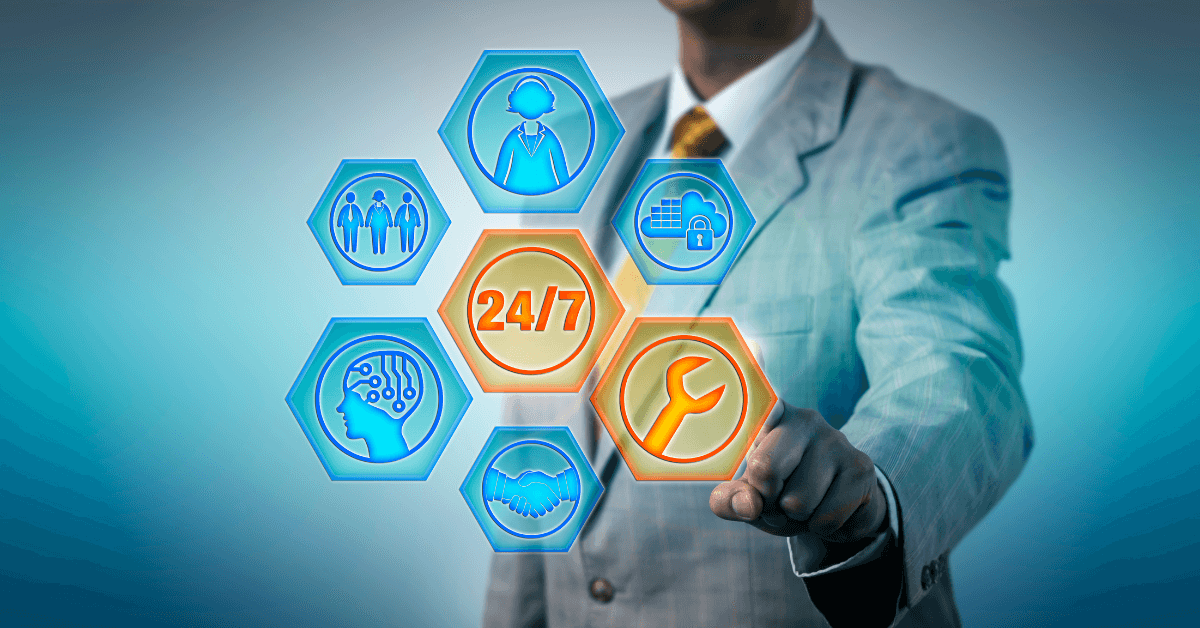 Cloud service is complicated for firms that are new to digitalisation. The benefits of opting Cloud are enticing for firms because of its ability to enhance the firm's operations at a minimal cost. But the adoption and functioning of Cloud integration are equally challenging. 
As a quality solution, there are managed Cloud service providers. These service providers are Cloud experts and have a proven record of successfully incorporating business enterprises into the Cloud. 
How do I choose the right managed cloud service provider?
While Cloud management service providers determine the service and objectives according to the client, it is conversely the same for clients when choosing to outsource. 
It is recommended that firms do a background study on the service provider to see the successful ratio, credibility, flexibility and pricing before designating one. 
There are numerous Cloud management service providers, and the firms should choose the one that best befits them. 
What factors should I consider when choosing a managed cloud service provider?
A few factors must be ticked before choosing a managed Cloud service provider. They are:
Certifications & Standards.

Technologies & Service Roadmap.

Data Security, Data Governance and Business policies.

Service Dependencies & Partnerships.

Contracts, Commercials & SLAs.

Reliability & Performance.

Migration Support, Vendor Lock-in & Exit Planning.

Business health & Company profile.
What are some common managed cloud service pitfalls to avoid?
The incorporation of Cloud does not require long meetings and stress. Instead, it is a simple decision to enhance the firm's productivity using the best available technological resources. Although that is the case, it still needs some consideration: 
Aligning the bandwidth size according to the business needs

Understanding beforehand if  firms may require additional applications in future 

A proper written and legal agreement with the Cloud management service provider 

The clarity in understanding Cloud vendor lock-in costs

Double-checking on security issues and its safeguards

Matching the firm's backup requirements with Cloud services 
Apart from these, there are other pitfalls too to look out for. It depends upon each organization and their stature. It's best for firms to allow the incorporation only under expert supervision. Understanding the firm's objectives, strengths and weaknesses ensures a smooth transition.
Matrix Solutions: Managed Cloud Services for Finance and Law Industries in Australia
Matrix Solutions is a premium managed Cloud service provider for finance and law industry firms in Australia with a proven record. We comprise Cloud service experts that study each organisation in detail to provide them with tailor-made Cloud solutions. 
Why are Matrix Solutions a leading provider of managed cloud services for finance and law industries in Australia?
Matrix Solutions has an experience of more than 25 years and is accredited by globally recognised awards. It has served numerous finance and law firms over the years with its expert team of professionals. Its experience, expertise, credibility and economical services make it one of the leading managed Cloud service providers in Australia for finance and law industries.
What are the key services offered by Matrix Solutions?
How does Matrix Solutions' expertise in data security and compliance meet the unique needs of finance and law companies?
Finance and law firms' data security is significant for many reasons. Matrix Solutions ensures such critical information and data are managed with the highest surveillance. 
Matrix Solutions have been evaluated by globally recognised associations and awarded distinction for its data security. The proven experts at Matrix Solutions have ample knowledge and experience about binding within legal compounds, making it competent to handle the complex needs of finance and law companies without overstepping legalities.
How does Matrix Solutions commits to customer satisfaction and the best possible service?
Matrix Solutions is available 24/7 to ensure that its customers have an instant and direct point of contact. It highly values customer satisfaction and confirms its position on always being welcoming of any queries or line of questions that come its way at any time of the day.
Fill out the form now to book a free consultation with one of our representatives at Matrix Solutions.
How can businesses schedule a consultation or demo with Matrix Solutions to see the benefits firsthand? What is the process for scheduling a consultation or demo?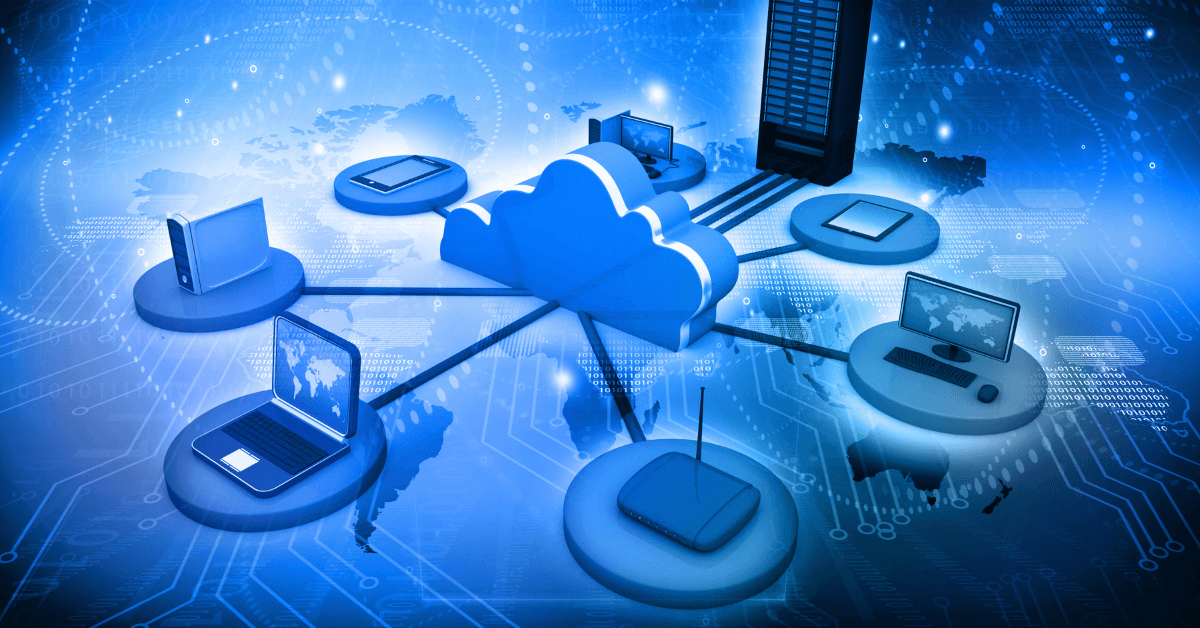 Firms can directly get in touch with Matrix Solutions through the query form available on our website. A representative of Matrix Solutions will get back to you within a few hours to provide free demonstrations of our services.
Certifications and Compliance
Reliability and credibility are two important factors to consider in any background study of an organisation. Certified and compliant firms mean that their service has been outstanding and thus received accolades and honours.
What are the various certifications that Matrix Solutions holds, like SOC 2 and ISO 27001?
Matrix Solutions is one credible Cloud management service provider with two of the most reputed certifications, SOC 2 and ISO 27001, under its belt. 
Service Organization Security Control 2 or SOC 2 is an independent firm's audit report set by an independent accountancy firm that considers the AICPA's five main service principles: security, availability, processing integrity, confidentiality, and customer data privacy. 
Meanwhile, ISO27001 is an international security certification based on the basic standards and requirements for an information security management system (ISMS). ISO 27001 is a recognised international title provider to firms with quality development and maintenance of information security management systems.
How do these certifications demonstrate the security and compliance level that Matrix Solutions provides?
Both ISO27001 and SOC2 are internationally accredited and have high standard requirements. Surpassing the obligations set by these highly recognised merits means the organisation shows a high level of competence. The recognised honours are majorly based on compliance and security calibre, proving that Matrix Solution is a reliable source on such grounds.
How does Matrix Solutions commit to compliance and best practice in security and data protection?
Matrix Solutions acknowledges government rules and regulations to their maximum. It understands that no entity or individual is above the law. 
Furthermore, it understands the importance of confidentiality. We at Matrix Solutions value the law and severity of information and data shared by clients. Strictly adhering to the rules and regulations, Matrix Solutions fully devotes itself to compiling and providing the best data security
Cloud 101 accelerates a firm's productivity as it eases and manages its database. The online storage and retrieval system has enabled firms to enhance their business as it intelligently manages their database. Cloud integration has amazing benefits, but managing and incorporating it can become handy without professional discretion. 
Matrix Solutions, a prominent and certified Cloud management service provider in Australia, is known for its smooth and quality management of the Cloud on its client's behalf. Implement Cloud 101 into your firm's system today to develop and smoothen your business. 
Let experts at Matrix Solutions handle your business database management as they ease your data storage and retrieval with Cloud.